Custom Service: Huadong Cable Group can customize welding cable according to your requirements. Please kindly send us your inquiry cable list and order quantity, our sales team will send our offer documents within 12 hours.
PRODUCTS FEATURE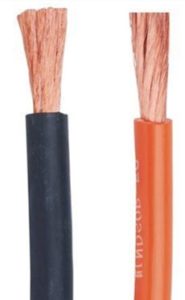 Conductor: Bare Copper Wire or Tinner Copper wire
Core: Single Core
Insulation: PVC/Natural Rubber/EPR
Section Area: 70mm2
Min. Temperature Rating: -50°C
Max. Temperature Rating: 105°C
Packaging: Iron, Wooden Drum or others
Colour: Black, Red, Orange or according to your requirements
Property: Ozone, sunlight, weather, oil and chemical resistant
Where to buy 70mm welding cable with the best price?
There is no doubt that the welding cable has a wide application in our life and production activities. In order to meet the large demands for the wire, Huadong Cable Group supplies a lot of welding cable for the world. Among of them, 70mm welding cable is a very popular specification asked by our customers.Email: huadongrubbercable@163.com

On the one hand, Huadong manufacturers 70mm2 welding cable according to international standards. So you can rest assured about our welding cable 70mm2 quality. On the other hand, Huadong sells 70mm2 welding cable directly, and there is no any third party for extra fee. That's to say, we can give you the best 70mm2 welding cable price. When you want to find reliable 70mm welding cable suppliers for your project, Huadong Cable Group will be your best choice. If you are interested in our cheap rubber cable, just leave the specification you need. We will send the related price lists to you in 12 hours.

What are the features of welding cable 70mm2?
Just like other welding wire, the conductor of 70mm welding cable is stranded fine copper wire. That provides good conductivity and superior flexibility. Being a reliable 70mm welding cable manufacturer, we choose the rubber as the insulation and sheath material. So the cable has excellent wear resistant.  Email: huadongrubbercable@163.com

When we use 70mm sq welding cable, especially in outdoor projects, we need to drag it on the ground frequently. And it also has enough flexibility and mechanical strength to withstand twist and external forces. In addition, we have 16mm welding cable for sale. They all have superior resistance to oil, solvents, and weather. That means you can apply the welding cable 70mm2 in complex industry environment. Do you want the excellent welding cable? Just contact us and buy high quality and low price 70mm welding cable.
How to install your 70mm sq welding cable correctly?
If you want to complete your industry projects successfully, just buying superior 70mm sq welding cable is not enough. As a matter of fact, the installation has an great influence on the operation of the machine. In order to install the 70mm welding cable, you may need to pay attention to the following tips. Email: huadongrubbercable@163.com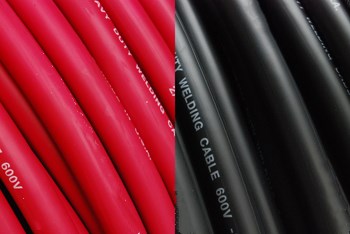 As one of professional 70mm welding cable suppliers, we remind you to check the external insulation packaging of the wire. You need to make sure there is no copper core exposed to the air. Then you should pay attention to the joint, because it is the most vulnerable part of the cable. So you need to take measures to resist the corrosion and water.
Why Choose Us?
Product Process: Huadong uses the high quality material to produce 70mm welding cable. Every production process has been strictly checked by our professional technical engineers. Email: huadongrubbercable@163.com

Package & Delivery: The cables are packaged by iron or wooden drum or according to client's requirement.

Customer Case: We have exported our low price 70mm welding cable to more than 30 countries,such as: Russian, America, Yemen, South America, North America, Middle East, Africa, Asia,Oceania countries and etc.

Please feel free to leave your requirement. We will reply you within 12 hours.