RUBBER FlEX CABLE CONSTRUCTION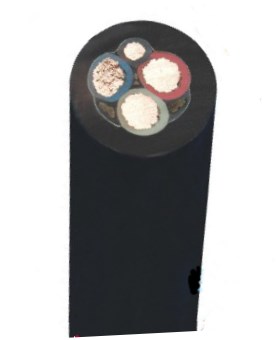 Voltage: 300/750V,0.6/1kv, 6/10kv
Conductor: Flexible copper/Tinned copper
Conductor type: copper IEC60228-2004 class1, class2, class5 and 6
Cores: single core, 2 core, 3 core, 4 core or multi-core
Insulation:Rubber/EPR
Nominal cross section area: 0.5~400mm2
Standard: IEC,VDE,DIN etc
Packaging: Iron Or Wooden Drum or according to your requirement
Color: Red, Yellow, Green, Blue, White, Black, Orange
Hot-sale rubber flex cable from Huadong
Rubber flex cable is famous for its flexibility and wear resistance. It is the ideal products to provide power supply for portable electrical equipment and devices. These flexible rubber cables are suitable for a wide range of fields applications. For example, we use the rubber flex wire for mobile power supplies, light and heavy duty equipment, and submersible pumps.


Owing to the rubber flex cable is highly appreciated by our customers, Huadong Cable Group provides various rubber flex cable specifications. Such as 2 core rubber flex wire, 3 core rubber flex cable, 4 core rubber flex cable, 5 core rubber cable flex and so on. If you want to buy flexible rubber cables, feel free to contact us and leave your requirements. So that we can send the rubber flex cable price list to you. Email: huadongrubbercable@163.com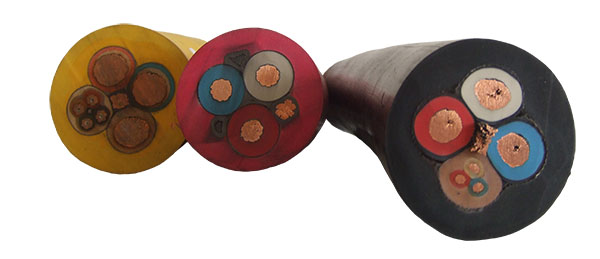 What are the features of rubber flex cable?
You can find that there are many kinds of cable in the market. They have different features and are designed for different projects. What is the feature of rubber flex wire? The followings are its main characteristics.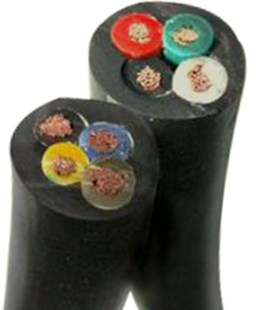 Both 3 core rubber flex cable and 4 core rubber cable have high elasticity and tensile strength. Let's take 3 core rubber flex wire as an example. We make the rubber flex cable to withstand extreme weather, oil, mechanical as well as thermal stresses. That is the main reason why many customers choose flexible rubber cables for wet and other complex environment. Sometimes, we also use Ethylene Propylene Rubber (EPR) as insulating material. it can help the wire to help to protect the 3 core rubber flex wire from the damage of water, oil and extreme weather. If you need to choose the rubber flex cable for your projects, you can come to Huadong Cable Group. We promise to provide low price flex rubber cable for every customers. Just send your inquiry.
Why choose us?
Product Process: We produce our products with the high quality copper material. Every production process has been strictly checked by our professional technical engineers.Email: huadongrubbercable@163.com

Package & Delivery: rubber flex wire package by iron or wooden drum or according to client's requirement.


Starting custom your ideal size, the factory price will send you in 12 hours.
Customer Case:  We have exported wires and cables to more than 30 countries,such as: Russian, America, Yemen, South America, North America, Middle East, Africa, Asia,Oceania countries and etc.Email: huadongrubbercable@163.com

Please feel free to leave your requirement, We will reply with 12 hours.