Drum Reeling Cable Application:
Generally speaking, we use drum reeling cable hoists, transporting machines and conveyors. What's more, you can also apply these reeling cable in power chains, as drum and drag cables and as hawsers.  In addition, the drum reeling cable can meet the oil and uv resistant to BS EN/IEC 60811-2-1. Therefor, the 0.6/1 kV NSHTOU drum reeling crane cable is suitable for dry and humid locations as well as in the open-air. Sometimes, the nshtou drum reeling cable is also exposed to heavy tensile and mechanical stresses. Thus, these flexiable low voltage crane reeling cable needs to force bending as in the case of piped vehicles and line chains. If you need nshtou drum reeling cable price, just leave your message. Email: sales@hdrubbercable.com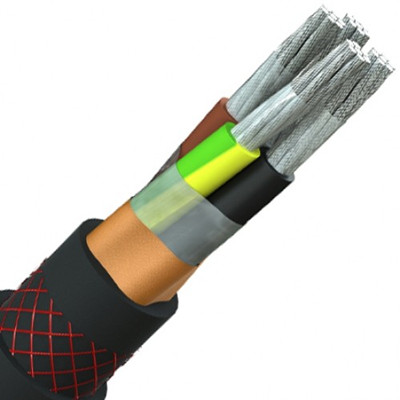 Voltage: 600/1000V
Conductor: Flexible Class 5 tinned copper conductor
Insulation: Rubber compound Type 3GI3
Filler: EPR (Ethylene Propylene Rubber)
Bedding: Rubber compound Type GM1b
Braiding: Polyester braid
Sheath: PUR or other rubber material
The characteristics of flexible rubber reeling cable
As a matter of fact, the flexible rubber drum reeling cable is a kind of crane cable. So you can find the drum reeling cable supplier also can provide other rubber cable.  On the one hand, the 600/1000v drum reel cable have superior oil resistance performance. Because the NSHTOU rubber drum reeling cable outer sheath is neoprene. Thus it can protect the 0.6/1kv drum crane reeling cable from ozone and UV radiation as well as oil, acid and other solvents. In additon,  you can also use in dry or wet rooms and outdoors. Even if the drum reel cable prices are not the same, you should choose quality cable. Email: sales@hdrubbercable.com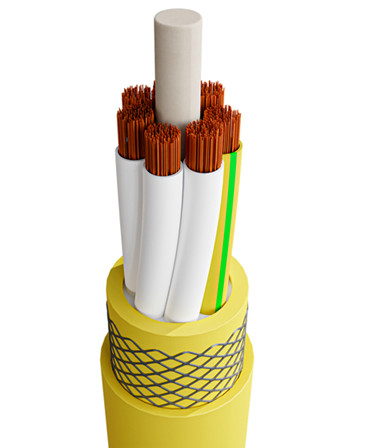 Conductor:
Fine stranded bare/tinned copper
Insulation: PE (polyethylene)
Inner Jacket : Special rubber compound based on NBR/PUR/others
Outer sheath: PUR (polyurethane)
Sheath color: Grey, black, orange,yellow or according to you requirement
Properties: Flexible, abrasion resistance, tension resistance, oil and chemical resistance, flame retardant, UV-resistance,tearing & notching & torsion resistance.
What's more, the 4 core drum reeling cable is very flexible. Just like cabtyre cable, you can also move the reel cable easily. If you want to buy optic fiber drum reeling cable, just contact us. We will send best multi-core drum reeling cable price to you.
The specification of 600/1000V drum reeling cable
| Description | Unit | Request |
| --- | --- | --- |
| Specification | - | 4C*16mm2 |
| Conductor | - | Tinned Copper Wire Stranded cl.5 |
| Max. wires dia. | mm | 0.41 |
| Diameter | mm | 5.7 |
| Insulation | - | EPR |
| Identification | - | Black Brown Grey Y/G |
| Nominal thickness | mm | 1.2 |
| Filler | - | Rubber fibers |
| Inner bedding | - | PCP |
| Nominal thickness | mm | 1.2 |
| Color | - | Yellow |
| Reinforcement | - | Kevlar fibers braiding |
| Outer sheath | - | PCP |
| Nominal thickness | mm | 3.2 |
| Color | - | Yellow |
| Approx.Outer Diameter | mm | 26 |
| Max. conductor resist. @20℃ | Ω/km | 1.24 |
How to get best 0.6/1kV NSHTOEU-J drum reeling cable price ?
Huadong is a reliable NSHTOEU-J crane reeling cable manufacturer with almost 30 years of experience. In order to provide high quality 600/1000V crane drum reeling cable , we produces NSHTOU reel cable with superior copper material and insulation material. What's more, we sell our flexible NSHTOEU-J Crane Reeling Cable directly. So our NSHTOEU-J crane drum reeling cable price will not let you down.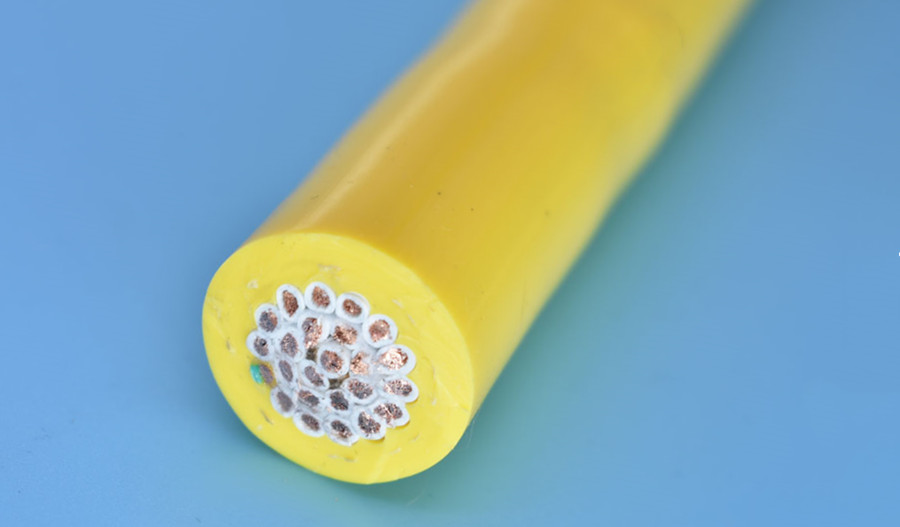 Generally speaking, we package NSHTOU Drum Reeling Cable with iron or wooden drum. However, we can  also package it according to your requirement. If you want to get the best NSHTOEU-J crane drum reeling cable with reasonable price, feel free to leave message. We will send our competitive drum reeling cable price list to you in 12 hours. Our crane drum reeling cable have been exported to more than 30 countries. Such as: Russian, America, Yemen, South Africa, Malaysia, Phippines and so on.
Please feel free to leave your requirement. We will reply you within 12 hours.