SEOOW is ideal for indoor use in portable power tools, industrial and consumer lighting fixtures, office equipment power supplies, construction site power, and industrial and floor care equipment.
PRODUCTS CONSTRUCTION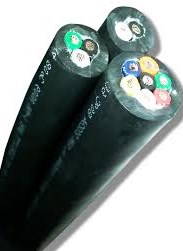 Voltage:600 V
Conductor:annealed stranded bare copper
Insulation:Thermoplastic Elastomer (TPE)
Temperature Rating: –50ºC to 105ºC.
 Features:
Excellent resistance to oil, water and moisture
Sunlight resistant
Good tensile strength, elongation and aging characteristics
Highly flexible
What is the features of seoow cable?
We know that the seoow cable has some similar functions with soow cable and sjoow cable. They are all flexible and has the resistance to oil, water and weather. However, the jacket of seoow wire has a obvious difference with the other two. Do you know what is the material of seoow jacket? That is TPE, which means thermoplastic elastomer. This material may soften when heated then harden when cooled. Email:huadongrubbercable@163.com

What's more, it is very flexible and light. You can apply the seoow wire to industrial projects, construction tool and other electrical equipment. If you need to buy seoow cable, just leave your message and tell us the specification. In addition, we can also customize seoow cable according to your requirement. Huadong Cable Group promises to provide the best seoow cable price for every customer. Just rest assured to send your inquiry.
How to maintain your seoow wire from damage?
The maintenance of seoow cable is reflected in all aspects of transportation, storage, installation and using. During this time, the necessary maintenance can guarantee the normal use of your cable. The following are some tips.
When you transport or store your seoow wire, you shouldn't touch the cable with anything that's corrosive, scratching, or sharp. That may cause external damage before using.Email:huadongrubbercable@163.com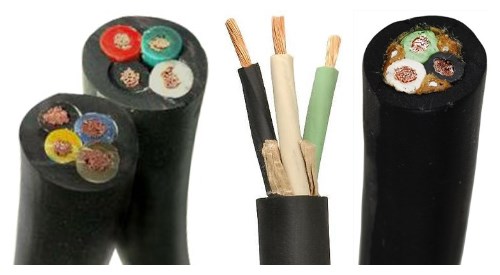 What's more, you need to notice the installation environment. We know that the seoow wire has oil and weather resistant. However,some people don't pay enough attention to the conductor in environment with high oil pollution and serious friction. So it will reduce the service life of your seoow cable. We all know that everything has a life span. But if you pay attention to the maintenance of your cable, it will cause less damage. What's more, there will be less failure during use.
If you have any question, just feel free to contact us. As a professional seoow cable supplier, Huadong can give you some help.
Why choose us?
Production Process: Huadong produces seoow cable with high quality material. Every production process has been strictly checked by our professional technical engineers.Email: huadongrubbercable@163.com

Package & Delivery: SEOOW wire package by iron or wooden drum or according to client's requirement.


Customer Case: We have exported our seoow cables to more than 30 countries,such as: Russian, America, Yemen, South America, North America, Middle East, Africa, Asia,Oceania countries and etc.

Please feel free to leave your requirement. We will reply you within 12 hours.