SOOW Cable CONSTRUCTION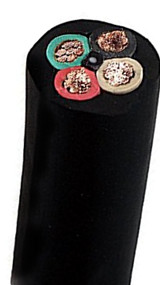 Voltage:600 V
Conductor:annealed stranded tinned copper
Insulation:Ethylene Propylene Diene Monomer (EPDM)
Sheath:Chlorinated Polyethylene (CPE)
Temperature Rating: -25°C to + 90°C
Features:
Excellent resistance to oils, acids, chemicals, water, ozone, extreme temperatures
Good tensile strength, elongation and high flexibility
Excellent abrasion resistance
Sunlight and Weather Resistant
Custom Services
Huadong Cable Group can customize cable according to your requirements. Please kindly send us your inquiry cable list and order quantity, our sales team will send our offer documents within 12  hours. Email: huadongrubbercable@163.com
What is the soow cable?
Soow cable is a kind of flexible and durable wire. Do you know the meaning of each letter in soow? As a matter of fact, these letters stand for the properties of soow wire. The first letter "s"means service. And the "oo "in the word stand for oil resistant of its insulation and jacket. What's the meaning of "w"? Maybe you have got it. The letter "w"means cable soow has resistance to weather and water. Owing to the superior performance of soow power cable, you can use it indoor or outdoor. Generally speaking, cable soow is suitable for portable tools, portable appliances, control circuits, machine tools, heavy industrial and construction equipment. Email: huadongrubbercable@163.com

If you also need the sow cable, you can choose Huadong Cable Group. As one of the biggest soow cable suppliers from China, Huadong will provide excellent sow wire price for you. We promise to supply the best products and service for every customer. Just tell us the soow wire specification that you are looking for.
What are the types of cable soow?
Huadong Cable Group provides customers with a full range of soow wire. We supply 2 awg to 18 awg soow wire for the world. Among of them, the 10 4 soow cable, 6 4 soow cable, 4 4 soow cable are very popular. And we have exported the hot-sale soow cable, like 6 awg soow cable to many customers from all over the world. What kind of soow cable do you need? Please send your inquiry cable specification and order quantity, and we will send the best soow cable price to you as soon as possible.

In order to meet the different requirements, the conductor type of sow cables are different. As you can see, in addition to bare copper conductor, we also offer soow wire with tinned copper conductor. Its temperature range is -50°C to 105°C. That is much wider than general copper conductor soow wire. What's more, Hudong also manufacture shielded soow cable. It can provide better protection for the cable that need to be used in complex environment. The shielded soow cable can even withstand shallow water submersion for 3 mouths. Are you interested in these superior shielded soow cable? Our 10/4 soow cable, 6/4 soow cable are very famous. If you want to buy high quality and cheap 10/4 soow cable, feel free to contact us. Email: huadongrubbercable@163.com

How to select superior soow cable?
When you are going to buy soow cable for your projects, you can find that there are many soow wire manufacturers in the world. How to select the best soow wire? Email: huadongrubbercable@163.com

Most of the customers put the cable soow quality in the first place. But how to make sure the cable is qualified? First of all, you need to notice the certificate on the appearance package. Let's take 10 4 soow cable as an example. If the 10/4 soow cable is qualified, the soow cable manufacturers will get CCC certificate. And you can rest assured to buy it. Being one of the leading soow cable suppliers in China, Huadong choose the high quality copper and rubber as the raw material. In order to produce superior 10 4 soow cable, we strictly follow the national standard. Choosing Huadong means choosing superior quality. 

Another factor affecting your purchase may be the price. From the soow cable price lists, you may find that the soow wire prices are not the same in different countries and areas. But huadong can give you the best soow and sow cable prices. Because Huadong is a soow cable manufacturer not just a dealer. We can sell sow cable directly. There is no third party for extra fee. So you can get the soow wire factory price in Huadong Cable Group. If you want to get more information of our soow cable price, just leave your message. And we will reply in 12 hours. Email: huadongrubbercable@163.com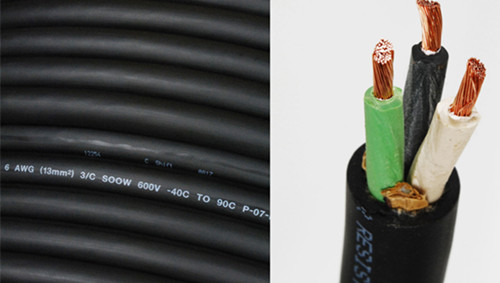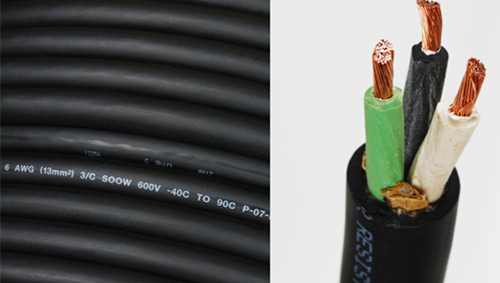 What's more, Huadong is a reliable sow cable supplier. And we have a good reputation in the world. We promise to deliver sow cable on time. If you want to know our products, we can provide sow cable free samples for you. When it is convenient, you can visit our sow cable factory. We are looking forward to your coming!
How to store the shielded soow cable?
After you buy soow cable, you need pay attention to its storage. Even the shielded soow wire has sunlight, oil, water and weather resistant, you also need to protect your cable from damage. Generally speaking, you would better avoid putting your cable in open air for a long time. What's more, you need to make sure there is no corrosives in your storehouse. Because it may corrode the copper conductor of shielded soow cable. In addition, you need to roll the soow wire tray regularly, especially in wet summer. Everything has a life span. But if we pay attention the soow wire protection and storage, which will extended its service life. As long as you have some question, feel free to contact us. Email: huadongrubbercable@163.com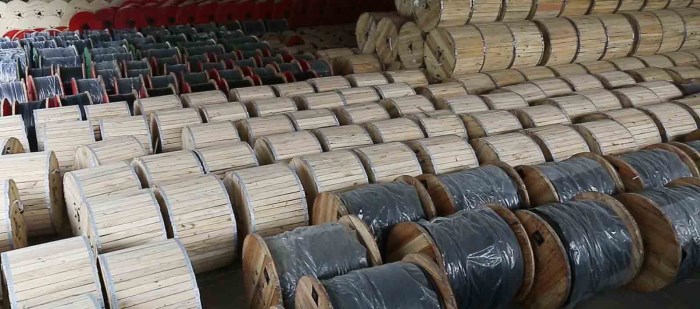 Why Choose Us?
Production Process: We produce soow &sow cable with high quality material. Every production process has been strictly checked by our professional technical engineers. Email: huadongrubbercable@163.com

Customer Case: We have exported wires and cables to more than 30 countries,such as: Russian, America, Yemen, South America, North America, Middle East, Africa, Asia,Oceania countries and etc.


Please feel free to leave your requirement, We will reply you in 12 hours.